Welcome to Midcoast Maine's Premier Dog Training Facility
Located just minutes from US Rte. 1 in scenic Edgecomb, ME
Two Campuses to support the many diverse training opportunities to suit all levels of skill and interest:
Directions
What's New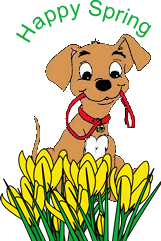 "FUN, NEW CLASSES AND EVENTS PLANNED FOR 2014!"
Gift certificates are available for that "special dog-loving someone".
WORKSHOPS

Friday mini-agility clinics and pizza nights with Cindy Ratner! Cost $70.00
We are excited to have Cindy back with us for a series of fun, once-a-month mini agility clinics. Each month's clinic will feature a specific skill and PIZZA!!!
January 24th
February 21st
March 21st
Spring Fever Sports Sampler with Marcia on Sunday, April 27 at 10am - 3pm $80.00 - limit 10 dogs. Includes lunch. Prerequisite; dogs must have basic skills in obedience and get along well with dogs and people.
Obedience and enrichment classes for puppies and dogs of all ages.
Look at our schedule here
Mission Statement
"Our goal is to celebrate the human-canine bond by providing dogs and their owners with a positive educational and recreational experience, encouraging enrichment activities while enjoying the company of like-minded people in a relaxed, comfortable, supportive and friendly atmosphere."